Sports Legend, Palma, Dies At 87
Arnold Palmer, one of the most popular figures in sporting history, described as a Sports Legend, has passed away at the age of 87 following heart complications.
Golf Channel has confirmed from Alastair Johnston, CEO of Arnold Palmer Enterprises, that Mr. Palmer passed away late this afternoon.

— Golf Channel (@GolfChannel) September 26, 2016
Widely regarded as golf's first superstar, Palmer - who earned the nickname 'The King', attracted legions of fans to the game at his peak with his swashbuckling style of play thrilling millions around the world.
— Golf Channel (@GolfChannel) September 26, 2016
The son of a greenkeeper, born in Latrobe, Pennsylvania in 1929, Palmer came to the fore during the rise of the television age, and he would go on to become one of the greatest players in history.
Palmer won seven major championships, including four Masters titles, and he became one of the 'Big Three' as his rivalry with Jack Nicklaus and Gary Player dominated golf throughout the 1960s and 70s.
— Golf Channel (@GolfChannel) September 26, 2016
He amassed 95 professional victories worldwide, with 62 wins on the PGA Tour, and he was the first sporting client for pioneering agent Mark McCormack, the founder of the International Management Group.
Palmer is also credited with ensuring that The Open Championship remained one of the pre-eminent tournaments on the world calendar at a time when many of the leading American professionals were reluctant to make the arduous journey across the Atlantic.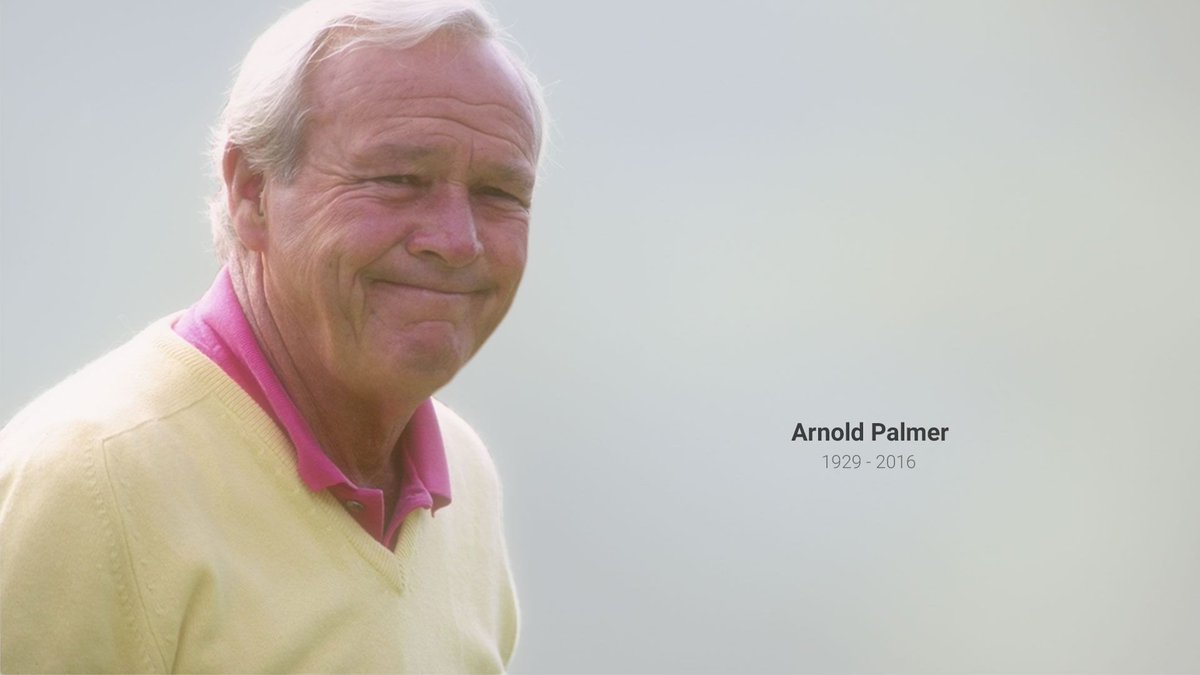 He was a regular, enthusiastic and welcome visitors to the links courses of the British Isles after finishing just a shot behind Kel Nagle on his Open debut at St Andrews in 1960, and he would have his name engraved on the Claret Jug in each of the following two years while persuading his compatriots to join him in the field.
Palmer was also one of the first players to host his own tournament on the PGA Tour, and the Arnold Palmer Invitational at Bay Hill in Florida, a club he purchased in 1974, has been an annual fixture on the schedule since 1979.
He made his 50th consecutive, and final, appearance at Augusta National in 2004, and he would become an honorary starter at the Masters in 2007, later being joined in the role by Nicklaus and Player.